Plastic has become a normal material used in everyday life. It is wrapped around almost all the food we eat, some of this food even containing micro bits of plastic. We carry this food home in plastic bags, where most people then dispose the bag into another plastic garbage bag 30 minutes later.
This is not what life should be 
like.
In just 40 years,
statistics
show plastic grew from people producing 50 million metric tons in 1976, to 335 million metric tons in 2016. 
Plastic is lightweight, allowing it to travel long distances by wind and water. It is nondegradable and only breaks up into tiny pieces that end up in our oceans to then be consumed by wildlife. This wildlife includes the fish we eat, resulting in our own consumption of plastic.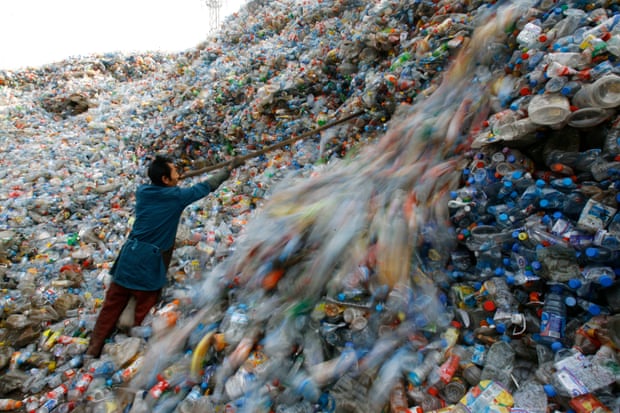 Why should I care?
Plastic contributes to environmental loss, quality of life loss, economic loss, and wildlife loss. A new study has shown that every year, 8 million metric tons of plastic end up in our oceans. That figure could increase by tenfold over the next 10 years if actions are not taken.
According to Planet Ark, 'A Bryde's whale died on a Cairns beach after ingesting six square metres of plastic – including plastic bags. Such obstructions in animals can cause severe pain, distress and death'. 
After an animal is killed by plastic bags in the ocean, its body decomposes and the plastic is released back into the marine environment where it can kill other wildlife. 
Plastic also plays a role in our environmental loss. 
As the bags deteriorate, their chemical components begin to break down, degrading soil and water quality. And if incinerated, these chemicals are similarly released into the atmosphere. - Body unburdened 
Plastic Facts:
Australians use four billion plastic bags annually, meaning over 10 million new bags a day. That is 200 bags each a year. This shows families and individuals can take little actions to create a big impact.
Most plastic bags are just used once, maybe twice if you line your trash cans with them. Yet it takes 500-1,000 years for plastic to degrade.

Some plastic is made from phthalates, so when it does degrade it can cause cancers in animals.

 
Approximately 500 billion plastic bags are used worldwide each year. More than one million plastic bags are used every minute.
There is a floating trash island known as the 'Great Pacific Garbage Patch' which is three times the size of France
How much do you know about plastic?
Most of the plastic we see around us use oil as a raw material. Every year over 400,000 barrels of oil are used to manufacture plastic in Australia. In the US alone approximately 12 million barrels are used just for producing plastic bags! Plastic production worldwide uses 8% of the worlds oil production. This does not include the manufacturing process, transportation, and disposal. All this resulting in global warming.
Don't waste oil on plastic production. BP's annual report on proved global oil reserves says that as of the end of 2013, Earth has nearly 1.688 trillion barrels of crude, which will last 53.3 years at current rates of extraction. 
How can I help?
There are many ways to reduce plastic in your everyday life. For starters, look in your fridge and pantry. How many of your grocery items are covered in plastic? Now look in your bathroom and laundry. The first step is to become aware. Now that you are aware of the danger of plastic, become aware of the things you use. This includes your toothbrush, soap, water bottles, hairbrush, grocery items, everything! You don't have to start all at once, just make sure you gradually make a change. When something breaks or you run out of an item, when you buy a new one make sure it is ethical and sustainable. There are many great websites that give tips on how to reduce plastic. In our next blog, we will be giving some tips on small changes you can make to create a big difference.